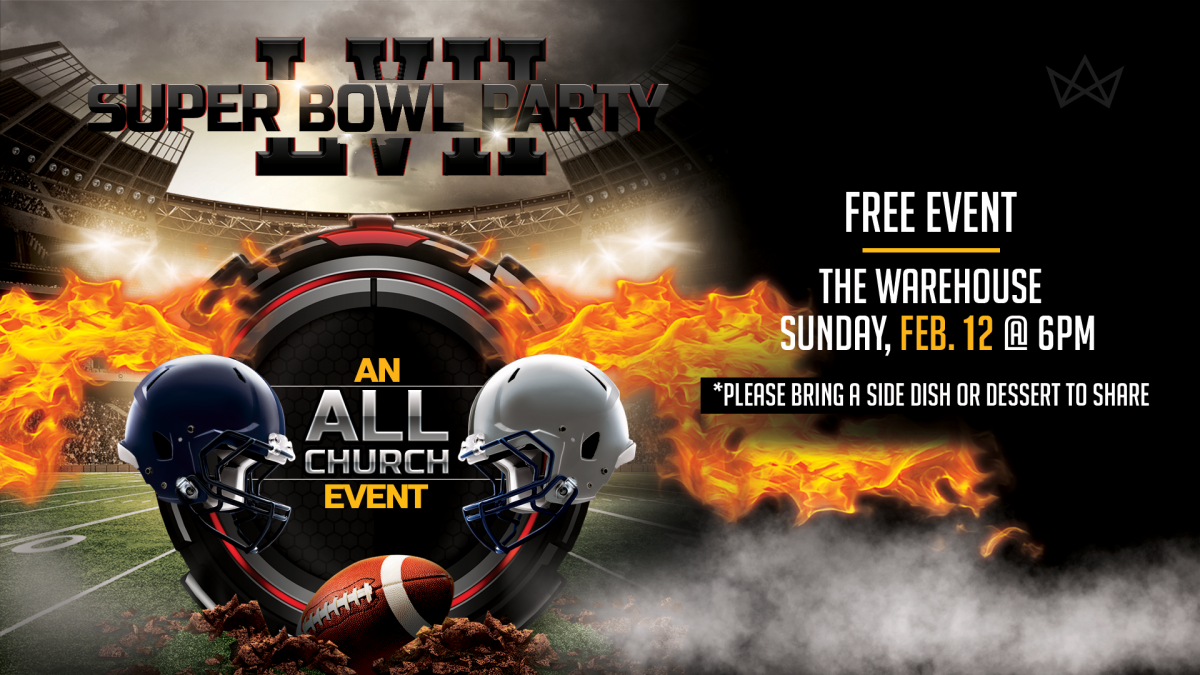 Please join us on Sunday, Feb. 12 at 6 pm at The Warehouse for our annual Super Bowl Party! Your family and friends are invited to come watch the game on the big screen!
If you're not into football, there will also be tons of other stuff to do – like basketball, 9 square, Gaga ball, video games, games for the little ones, lots of places to sit and talk, and a really fun live halftime show!
Please bring something delicious to share – it could be your famous homemade wings, or a secret chili recipe that goes back generations, or maybe some cheesy potatoes as a side or some chocolate covered pretzels for dessert!
It's going to be a blast - so don't miss it!